Machine Tool Industry

Dec 27,2021

Precision Machine Tool Components for Custom CNC Machining Service
Mechanical equipment is the top priority in mechanical manufacturing. Facing the needs of modern mechanical manufacturing industry, machine tool equipment with control ability is an important part of modern mechatronics products.
When you looking for sheet metal companies, computer numerical control technology provides a good machine tool control ability for the mechanical manufacturing industry. That is applying the computer control device to the machine tool, that is, using numerical control technology to control the processing of the machine tool. Such a machine tool is a numerical control machine tool. It is an electromechanical integrated product controlled by code.
It records various operation and sequential action digital codes such as the relative position between the tool and the workpiece, the speed change of the spindle, the selection of the tool, the start and stop of the cooling pump on the control medium, so as to issue control commands to control the servo system or other executive components of the machine tool, so that the machine tool can automatically process the required parts.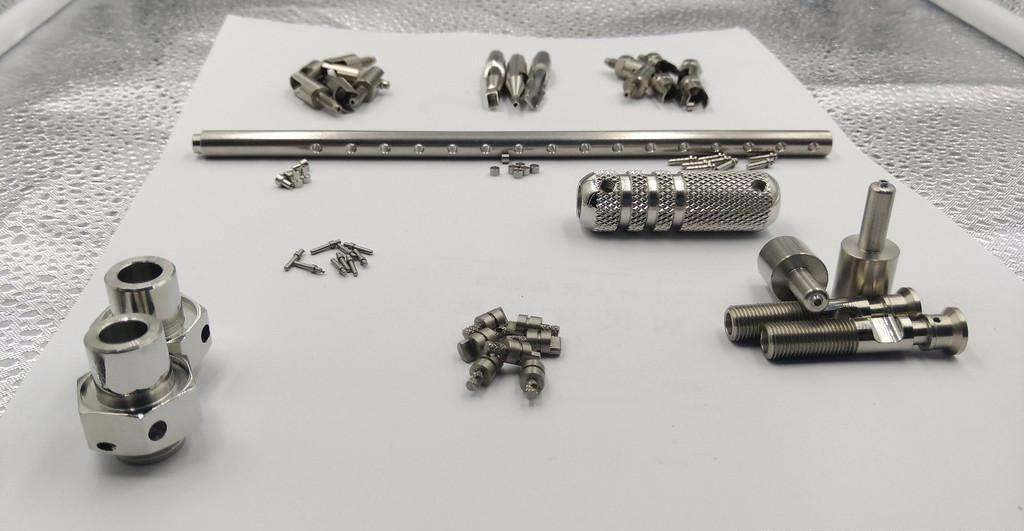 CNC Machine Tool Accessories Supplier - Tuofa Precision Custom CNC Machining Service
Tuofa is a cnc machining manufacturer is the best customized manufacturer of CNC processing of precision machine tools in China, serving Aerospace, agriculture, automobile, shipbuilding, electronics, medical treatment, military and other industries.
Provide a wide range of CNC machine tool parts to meet all your manufacturing needs, such as bushings, construction equipment, engine parts, fasteners, accessories, custom CNC machining parts, hydraulic parts, pins, shafts, sleeves, etc. The metals used include alloy steel, aluminum, brass, bronze, steel and zinc.
We provide CNC machine tool parts through the healthy integration of casting, CNC turning, CNC milling, CNC drilling, CNC lathe, heat treatment, grinding, blackening, powder spraying and other processes.
The CNC parts series we provide for the machine tool industry are widely appreciated by customers all over the country. This series of precision CNC machine tool parts are made of advanced technology and high-quality materials to ensure their quality and durability.
Our CNC Machine Tool Parts Capabilities
Main Processing Technology:
CNC turning, CNC milling, CNC lathing, CNC drilling
Anodizing, heat treatment, plating, power coating, polishing, grinding, etc.
Aluminum, brass, stainless steel, steel, copper titantium, Nylon, plastic, etc.
Auto parts, Medical parts, Communication parts, Electronic parts, etc.
Precision CNC turned core machine, precision turned cutting machine, machining center, CNC lathe, CNC milling machine, and more
Completely based on ISO 9001 quality management system
Eco-friendly pp bag/PE foam/Carton boxes or wooden boxes or as customer's specific requirements.
Benefits Of Our CNC Machine Tool Service
Tuofa is one of the best 3D printing parts manufacturers provide customer with design advice, suitable materials, and reasonable production processes to make you get exclusive advantage on the market.
- All the customized precision CNC machine tool parts have sturdy construction, high strength and rust resistance.
- With an expertise in CNC machined tool parts, specializing in high precision, high volume production of CNC machining components.
- One-stop CNC machining service and metal stamping services for machine tool parts from raw materials, processing and surface treatment, saving time and worry for customers.

Automotive Industry