Agricultural Industry

Dec 24,2021

China CNC Machining Service For Agricultural Industry
Agricultural Industry is ever evolving, one thing hasn't changed at all: agricultural equipment component failure can have major implications for a project or a crop. Since agriculture parts are large and complex, all agriculture parts which are used on the agricultural equipment must be carefully worked with high demands of technical specifications including tight tolerance, ultra-high precision specifications, and the best durable materials to ensure the machines and equipment' service life. We provide you with excellent metal stamping services and sheet metal services. So customized CNC machining services for agricultural equipment is very important in the agriculture parts manufacturing field, also custom CNC agricultural parts can make your equipment more competitive in the market. Tuofa is an ideal CNC machining manufacturer for you.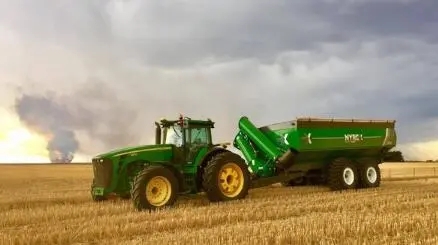 Best CNC Machining Parts for Agricultural Industry – China Machining Parts Manufacturer
Need agricultural CNC machined parts machined by an experienced and reliable components manufacturer? Tuofa is your ideal choice from many agricultural machining CNC turned service supplier. To meet your machined parts needs in the agriculture industry, Tuofa provides a wide range of high quality precision CNC turning agricultural parts components including engine components, gear casings & housings, suspension & powertrain components and consumable parts. As one of the top 3D printing parts manufacturers, we also work with a full range of materials including stainless steel, steel, aluminum, alloy, brass and bronze, utilizing CNC machining methods for part development and creation. The offered agricultural products of are widely used for different agricultural need of the clients. These CNC agricultural parts are designed with corrosion resistant body under strict industry laid norms, which are very reliable and able to provide easy installation. Moreover, we offer these parts within committed time to the clients. Take a look on our custom CNC machining parts.
Product Description Of Our CNC Machining In Agricultural Industry
CNC Precision Turned Agricultural Parts, CNC Machined Agricultural Parts, CNC Lathe Agricultural Parts, CNC Milling Agricultural Parts, and more customized CNC Agricultural parts etc.
Chrome plating, Anodizing, electroplating, painting, powder coating, passivate, carburize
Stainless Steel, Steel, Aluminum, Alloy, Brass, Bronze, etc.
Agriculture machinery parts
CNC lathe, CNC machining center, CNC turning machine, CNC milling machine, precision drilling machine
OEM, ODM or as customers requirements
Chemical Components and Mechanical Properties
Eco-friendly pp bag/PE foam/Carton boxes or wooden boxes or as customer specific requirements.
Benefits Of our Agricultural CNC Parts
Excellent track record for quality components
Low volume rapid prototyping CNC machining parts services
Multiple options for materials and surface treatment
Complete reliability in each step