How to Cut Aluminum | 5 Cutting Ways

Aug 08,2023

Cutting technique selection is dependent on the type of material because methods are different for thin and thick sections. Normally, thick materials are difficult to cut and could be costly as compared to cutting aluminum. Aluminum has good machinability. Any cutting technique can be utilized for aluminum pipes and tubes. The preferred choices are circular saw and cutting shear in industries for cutting metals.
But before deciding the best saw for aluminum for your project, it is good to go through the whole procedure first. This article will help you understand what cutting techniques are safe and how to cut aluminum sheets cleanly.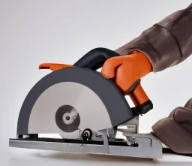 Article Contents
Titanium Cutting Tools and Equipment
How to Cut Titanium: 5 Methods for Successful Cutting
What is Cutting Titanium Used For
Why Choose Tuofa to Custom Titanium Parts
Is Titanium Easy to Cut
Aluminum is a flexible metal, and it is a commonly utilized material globally in industries. Machinability is good in Al but still it can be challenging. Working with aluminum is generally easy but can be difficult for non-experienced machinists to hold the cut lines. Therefore, the right cutting technique selection is important can. Circular saw is helpful for cutting aluminum but not good for Al thin sheets. Aluminum is malleable and gets heated rapidly. It can also bend or wrap in case of improper cutting technique selection, therefore, the best saw for cutting aluminum is important to select to cut it easily and with perfection.
Titanium Cutting Tools and Equipment
Selecting the best saw for cutting aluminum can result in accurate cutting and quality of work. It can also ensure meeting the specification of aluminum alloy cutting requirements. Professional cutting technique ensures the avoidance of material wastage and prevents from any loss or destruction. Efficient performance and stable working to cut aluminum sheet cleanly can be achieved if the right aluminum cutting tool and equipment is chosen. The best saw for cutting aluminum pipes and tubes is explained in detail below.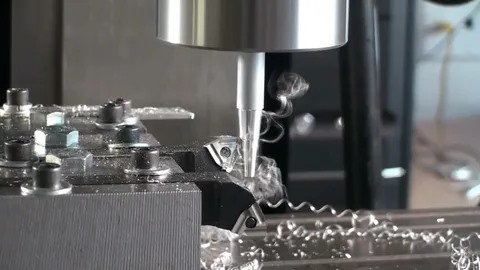 How to Cut Titanium: 5 Methods for Successful Cutting
Cutting technique commonly used for aluminum includes power tool cutting. These tools and their methods are briefly explained below:
Saw cut Aluminum
Circular saw is a preferred choice in industries for aluminum cutting. To cut aluminum sheets cleanly saw with metal cutting blade is selected normally. Non-ferrous cutting blades are also used. These include wooden blades with carbide tips. Aluminum plates cut to size and to slice aluminum pipes and tubes effortlessly, a circular saw cutting blades is the suitable tool to use.
Cutting aluminum with jigsaw
Heavy-duty metal cutting blade is used in jigsaw to cut aluminum sheet cleanly. These aluminum cutting blades are designed specifically for this purpose. Variable cutting speed is also used for cutting aluminum. Speed is adjusted according to the cutting requirements such as for aluminum pipes and tube or to aluminum plate cut to size requirements.
Cut aluminum with circular saw
It is not an easy task of cutting aluminum with a circular saw. The best cutting result by circular saw is obtained by an aluminum cutting blade with carbide tip. It is important to adjust the material with clamps from corners. Cutting aluminum with circular saw needs practice to handle complex cutting projects.
Cut aluminum with miter saw
To get the best results in cutting aluminum, proper cutting blades selection is important in miter saw. For non-ferrous metal, the best choice is triple chip grind blade. This tooth profile gives good results for cutting aluminum and is suitable for plastics. Miter saw cutting technique is good for cutting aluminum and steels. This produces more cutting chips than normal woodwork. This cutting technique is suitable for small aluminum projects.
Cutting Aluminum with angle grinder
Angle grinder is the best saw for cutting aluminum. It is the easiest cutting technique for aluminum than other methods like saw or drilling. However, it requires experience with accuracy and precision with an angle grinder. Once you get familiar with its use, it is the fastest way. Aluminum cutting blade and proper contact with metal of grinder results in precise cutting. Aluminum cutting blade selection depends on thickness of metal. for thin section, it is recommended to have diamond blade. For thick sections, abrasive blade is suitable. Balde compatibility with speed and size of angle grinder is also important. It can reduce the chance of damage and material loss.
Water jet cutting aluminum plate
If you want to achieve high quality results in cutting aluminum, the water jet method is the best. It has a cutting head that releases water with high pressure. This water jet head is directed at metal which is being cut. It cuts the material through its thickness. Normally, abrasive waterjet is used for cutting aluminum. An abrasive material is introduced to the jet that cuts the aluminum rapidly and easily. It is preferred over laser cutting methods. This is an advantageous method which has no thermal distortion because no heat affected zone is generated during cutting. It can cut intricate designs and results in high quality work.
Scoring cutting technique
Thin aluminum plate cut to sizes are done by scoring method. This method works without using a power tool and starts with laying an old tarp on an even surface and then placing on metal sheet over the top. A straight line is then marked on the metal according to size requirements. A sharp knife then moves along the marked line in a sewing motion. To cut the aluminum cleanly, bend the plate back and forth till snaping. Gentle pressure must be applied to avoid damage or failure of material.
Drilling Method
Drilling is the last option for cutting aluminum if all cutting techniques have failed. This is a relatively easy technique to cut aluminum sheet cleanly and for aluminum pipes and tubes. This cutting technique does not require much skilled labor and an expensive toolkit. A shape is marked on aluminum pipe and tube or sheet, then a hole is drilled before using angle grinder or saw blade for final section cutting. Thick aluminum sheets require special drill bits. These are normally made of cobalt or tungsten carbide. These bits can survive high temperatures that are produced during cutting aluminum.
Best Way to Cut Titanium
Cutting aluminum is difficult but there are many simple methods to carry out cutting in a safe way with more practicality. Cutting technique is different for thick and thin sections. Normally thick section needs more power and power tools are good choice for them. Thin sheets can be cut easily by tin snip. Chisel for long rods were also used in older times which was a difficult and time-consuming method. New methods include water jet cutting and different types of grinders and saws.
Aluminum sheet metal cut to size
Normally aluminum sheet cutting is easier because it has thin sections. Cutting techniques used are circular saws, CNC machining, plasma cutting, metal shear etc. it is necessary to apply lubricant before cutting to reduce inconsistency during cutting. Proper aluminum cutting blade selection is also important. Blades with smaller size can result in clean cutting results with more accuracy of aluminum sheets.
Best way to cut 1/8 aluminum diamond Plate.
Circular saw is the best way to cut 1/8 aluminum diamond plate. It is the fastest and easiest cutting technique. Blades with fine teeth can give good cutting results. Any wood cutting blade will also result in accurate thin sections cutting.
Best way to cut thick Aluminum
Thick sections of aluminum can be cut by spiral tipped saw. Carbide tipped saws normally are not recommended for sections more than 3mm. To get better results, low teeth count and rake angled saw is recommended. It is risky in thicker sections to engage metal with most saw's teeth. Bigger teeth can cut more metal. Using lubricant over the surface of metal can reduce inconsistency in cutting.
How to cut thin aluminum sheet
A jigsaw is the best way to cut thin aluminum sheets. A wood cut saw can also be used for this purpose. Right aluminum cutting blade selection is important. As circular blades are better than straight ones. Smaller teeth of cutting saw can generate fine chips. It also prevents the sheet bending during cutting.
What is Cutting Titanium Used For
Cutting aluminum is carried out to make a metal in a desired shape or form for a specific purpose. Tool and workpiece come in contact and various operations like drilling, sawing, or using water jet is carried out to cut the material. It is an important step in engineering designing and fabrication processes. It increases the work efficiency of workpiece and overall cost of production reduced. It also helps in avoiding wasting of material in the final steps.
Aluminum downspout
Cutting aluminum is also used for making downspouts. It allows water to flow to reach the ground with ease. It avoids the dripping or splashing of water from the gutter. It is normally 5-6in tall for domestic use. For industrial use, it is a bit longer, about 7-8in. size can increase depending on building structures.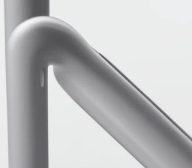 Aluminum gutter
Aluminum has strength with durability that can survive harsh environments. Therefore, it is suitable for gutter. Corrosion resistance is also good in aluminum gutters. It is not prone to crack or get faded with time. Hence, it is a viable option for good appearance and high performance for a long time. Waste management during storms can also effectively be controlled by aluminum gutters.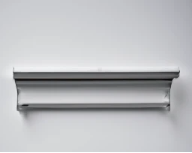 Aluminum soffit
Soffit is present below the rain gutter on the edge of roof. The purpose is to connect the edges of the roof to the external house wall. It is normally vented. Soffit can be beneath the porch roof other than located under the rain gutters. Using aluminum for soffit is beneficial. Because it prevents excessive leakage and provides corrosion resistance which increases its service life. As it is a preferred material where durability is required.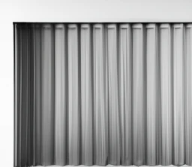 Aluminum sheet metal
The purpose of aluminum sheet metal is to produce cookware utensils. It is also used in the food processing industry for packaging. Other purposes of aluminum sheet include making frames and body od vehicles. It is also considered as a good construction material for durability and strength and often utilized in objects that are used for drainage and siding.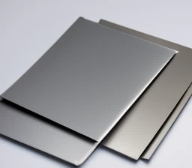 Aluminum plate
The purpose of aluminum plates is to use as panels. These are used in external cladding and facades. It is also utilized in insulation and folding panels. Sandwich panels of aluminum sheets are in high demand. They are lighter in weight and robust than the other metal or alloy like steel.
Why Choose Tuofa to Custom Titanium Parts
A reliable supplier is the most important part of any project. TUOFA custom CNC precision machining services is the best choice for aluminum machining parts. TUOFA offers services like metal stamping, manufacturing parts for bikes, cars, medical tools, aviation machinery parts. Other than these, aluminum parts used for cabinets, frames and enclosures are also produced. Services include laser saw cutting, shearing, forming, rolling, and designing, installation, assembling and many more. For more information, please visit: https://www.tuofa-cncmachining.com/.
FAQs about Cutting Titanium
How to cut aluminum without power tools?
Cutting aluminum can be carried out with power tools. The common methods are scoring techniques which are used for cutting thin aluminum sheets. Hacksaw technique is used to cut thick sections of aluminum. And drilling is also used to cut thick sections of aluminum. Drilling creates heat affected zone in cutting aluminum which can alter the properties of final product.
How to cut aluminum angle?
Miter saw is the best method of cutting aluminum in angle. It normally has carbide blades for nonferrous materials. It is important to take safety precautions and expertise with tools for aluminum angle cutting to get good results.
How to cut extruded Aluminum?
Extruded aluminum can effectively be cut by bandsaw. It works better with thick sections of aluminum or pieces with larger dimensions. Using proper blades and safety precautions can give good cutting results as it helps in preventing heat buildup in metal and damage that can be produced by it.
Blade for cutting Aluminum
The best blade for cutting aluminum is a nonferrous circular saw. A wooden blade with carbide tips is also suitable for aluminum.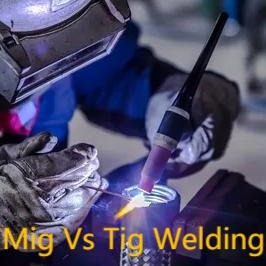 Mig Vs Tig Welding: What is the Difference Between?
Introduction: Stick welding is not the need in all engineering fabrication processes, especially for mass production and miniature parts. Metallurgical design may requires inert atmosphere and shielding gasses during welding. And it needs continuous flow

Jul 03,2023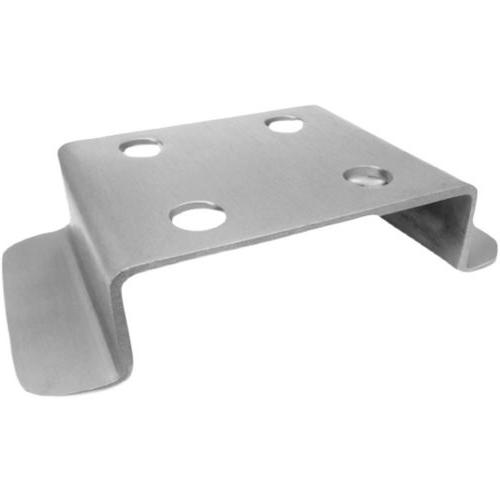 How to Bend Metal Sheet | By Hand and 6 Tips
All engineering design organization, forming institutions and workshops need process of bending for fabrication of job. Because only welding, thermal cutting and machining cannot fulfil the requirement of fabrication technology plan. But to bend the job w

Jul 05,2023

Copper Vs Aluminum Heat Sinks
Heat sinks are essential elements of those systems which produce heat and remain at good level of temperature to prevent high temperature degradation. Copper property to control thermal energy at micro level of electronic circuit makes it emerging heat si

Jul 17,2023