Fabrication vs Manufacturing: Understanding the Differences

Jul 18,2023

In the production industry, "fabrication" and "manufacturing are two terms that often overlaps." Many people often deal with them, but still don't know the difference between them. They both share some similarities. But, both have distinct differences that are important to understand. If you are working in a production company then you must have knowledge about the difference between manufacturing and fabrication. Because you will encounter these terms during the process of production and may need service of them. If you are tired of searching about the difference between fabrication and manufacturing, then you are at the right place.
Don't worry, this article will provide adequate information about fabrication and manufacturing. And also provide knowledge about their processes, materials, costs, timeframes, differences, and more.
Quick View of Article Content
Difference Between Fabrication and Manufacturing
Why Choose Tuofa Custom Metal Fabrication Services
What is Fabrication
The fabrication process manipulates and shapes raw materials into standardized finished products. Fabrication involves either a single or many processes. The fabrication process usually employs cutting, shaping, and assembling of materials. Besides metals, woods laminate and solid surface metals are also fabricated. Nowadays, digital techniques are used in the fabrication process. This is done by using computer numerical control (CNC). These CNCs machines work on the basis of computer aided designs (CAD). Fabrication finds extensive application in various industries, including construction, automotive, aerospace, and more.
Fabrication Process
A fabrication process involves transforming raw materials into a standardized size or shape.Fabricated goods are always produced for manufacturers; consumers cannot use them. Usually, fabrication starts with the design stage. In this stage an engineers or designers create a draught or a digital model. The material is then selected or purchased. Cost, strength, and durability of material are always considered while purchasing material. The materials are then subjected to a number of operations. These operations include cutting, bending, and welding. Such operation are used in order achieve a product fabrication according to design requirements.
What is Sheet Metal Fabrication?
In Sheet metal fabrication, thin metal sheets are converted into a desired shape by various operations. This process has great applications in industries that need lightweight and durable materials. These include automotive manufacturing, HVAC systems, and electronics.
Through this processes complex shapes are easily designed with precision.
Fabrication Materials
Fabrication involves a wide range of materials. This includes metals, plastics, composites, woods, laminate and solid surface metals. The selection of material depends upon the various requirements. Among them the product fabrication and type of fabrication process are important. In metals steel, aluminum, silicon, and copper are commonly used. These metals have good strength and durability. The flexibility of plastics made it a favorite in weight reduction applications.
The selection of material is influenced by various factors. These factors include cost, finishing availability, fabrication timeline, company's capabilities and durability of material.
Plastic Fabrication
Plastic is well known for its property of malleability and cost effectiveness. Plastic fabrication involves manipulating and shaping of plastic materials to create specific products. Plastic fabrication is widely used in industries like packaging, consumer goods, and electronics.
The fabrication of plastics is done by following process:
Plastic Welding
Compounding
Plastic Lamination
Molding
Plastic Extrusion
Thermoforming
Die Cutting
Pultrusion
Vacuum Casting
Cutting, Bending, and Welding
Fabrication involves various operations in its process. Cutting, bending and welding are the principle operations among them. These are defined below:
Cutting: The cutting operation is done by removing small part from sheet metals. This is done by using a special type of cutting tool. Nowadays, cutting is done by laser cutting, computer numerical control (CNC) cutting, and plasma cutting techniques.
Bending: In bending, the geometry of material is transformed into curved or angular shape. This is done by using force. Press brakes or rollers are also used for this purpose.
Welding: This involves joining two parts or structures applying heat and pressure. The final product thus has a strong and durable shape or structure.
Fabrication Definition in Engineering
In the engineering fabrication process standardized parts are manufactured to create finished products. These finished products include structures, machines, or components. This process involves various operations during its process. These operations involve cutting, shaping, and assembling raw materials. The fabricated products are used by manufacturers, they are not meant for consumers.
What is Manufacturing
Manufacturing is the process of transforming raw materials into finished parts. Both small and large scales of this procedure are utilized. The creation of the finished product for consumer usage follows a thorough process. It also utilizes parts produced through fabrication. Manufacturing process is used in many industries. These industries include textile, chemicals and petroleum, cosmetics, electrical equipment and electronics, and more.
What is Lean Manufacturing?
In Lean manufacturing process waste products minimized while increasing the productivity. The main focus of this process is to eradicate such activities which add no value to the product, enhance production flow, and ensure continuous improvement. The advantages of this process include waste removal, cost effective, faster process and quality improved products. Various industries including Toyota, Intel, John Deere, and Nike uses lean manufacturing.
What is Additive Manufacturing?
According to ASTM, additive manufacturing (AM) is a process which works on the 3D models. It includes layer upon layer process. Also no any traditional tool is used in this process. This process is also known as 3D printing. It has application in various industries, including aerospace, healthcare, and prototyping.
What is Car Manufacturing?
Car manufacturing is also known as automotive manufacturing. In this manufacturing process, the production of automobiles is done from start (raw material) to finish. It includes operations like stamping, welding, painting, assembly, and quality control. Automotive manufacturing requires a lot of energy in production process. Nowadays automatize industries use robots for the assembly process. Car manufacturing requires high level of precision and accuracy. In order ensure the production of safe and reliable vehicles.
What is Manufacturing Experience?
It is the experience gained through practical association in a manufacturing industry. It is the ability to create something new from raw materials or by assembling two or more parts together. The level of manufacturing experience depends upon the industry type where person works. It covers knowledge about how to assemble parts and how to detect the problem. knowledge about analyzing data in manufacturing is also involved in this.
Difference Between Fabrication and Manufacturing
Nature of finished product is the main distinction between fabrication and manufacturing. Fabrication creates parts by manipulating and shaping raw materials. Manufacturing is a process starts from selecting raw material to creating finished product. Manufacturing products are made for consumers, whereas fabricated products are used by manufacturer. Fabrication usually requires less time and cost compared to manufacturing.
What is fabrication in manufacturing?
Suppose that you are working in an automotive industry. And your industry has imported some parts of automobile from a foreign company. Your industry applies some operation on raw materials. Your company then assembled those materials with imported parts. Thus create an automobile for the consumers.
The company from which you bought the parts is a fabricator or usually known as fabrication shop. It is providing the fabrication services. Your industry which made a finished product is a manufacturer. So, fabrication process is a subset of manufacturing process.
Difference between Productions
The production of fabrication and manufacturing processes are quite different from each other. One process (fabrication) creates standardized parts or product. And manufacturing process creates finished product by processing raw material through several operations. The parts created by fabrication process are employed in manufacturing or assembling process. Thus Fabrication is a one of the process used in manufacturing. Manufacturing is a large scale production. Fabrication involves only few steps to create a product at small scale.
Machined Fabrication
fabrication uses automated machinery and computer numerical control (CNC) to create products. The usage of machined fabrication in manufacturing and fabrication is discussed below:
Machined fabrication in Manufacturing: It enables the mass production of finished products. This is done with accuracy and minimal downtime. To provide consistent output, manufacturing operations comprising machined fabrication may involve intricate supply networks, meticulous planning, and quality assurance methods.
Machined fabrication in Fabrication: In this process tailored parts or components are created. It is small scale process which is done by using machining procedures. These machines include CNC tools like mills, lathes, or routers to shape, drill, cut, and finish materials. This is done according to specified designs or requirements. Less complex products enable faster turnaround times. And also direct communication between the fabricator and the customer.
Steel Metal fabrication
Steel metal fabrication in manufacturing: This process involves various techniques to create steel products. The procedure of this process includes collecting raw materials, shaping, assembling, finishing, and quality control. The majority of the time, skilled labor is required to create steel metal. Effectiveness, mass production, and conformance to a few industry standards or rules are prioritized.
Steel metal fabrication in fabrication: Sheet metal fabrication involves various operations to create a standardized product. These operations include cutting, bending, welding, and assembly. Certain aspects, such as particular designs, measurements, or customer requirements are always taken into account. This is a custom or individualized fabrication process. Accuracy, craftsmanship, and adapting steel goods to requirements or standards are the key points of emphasis.
Production vs Manufacturing
Production and manufacturing have various distinctive qualities which differentiate them. In manufacturing process, final product is created using raw material. Whereas, Production is a broader term which encompasses both manufacturing and fabrication processes. It encompasses all the terms used in these both processes. It is simply a process of creating goods or services by using human labor only. Manufacturing includes both machinery and human labor. Usually manufacturing yields tangible products. But production products are both tangible as well as intangible.
Complexity and Scale
Custom Metal Fabrication
Usually the product obtained from simple fabrication could be crude. In order to get a more specified product, custom metal fabrication is used. It is a specialized form of fabrication. This fabrication process involves the creation of product in accordance with specific customer requirements. In metal custom fabrication a variety of tools are used. This is done to get a more specified precision metal Decking, steel construction beams or any other related product. This process is usually done at smaller scale. In this process, there is flexibility in design. Also it allows for intricate details and customization.
Manufacturing
Manufacturing is the process of transforming raw materials into finished parts. Both small and large scales of this procedure are utilized. The creation of the finished product for consumer usage follows a thorough process.
Fabrication
A fabrication process involves transforming raw materials into a standardized size or shape. Fabricated goods are always produced for manufacturers; consumers cannot use them. The fabricated are done usually at small scale. Due to specified dimension, fabrication requires skilled labor.
Cost and Time
Manufacturing
Manufacturing is a process in which raw materials are processed into a specific finished product. The main focus of manufacturing is on efficiency, uniformity, high-volume output, reducing costs through mass production. The manufacturing processes have faster production times, which help in delivering products quickly.
Fabrication
In fabrication, standardized products are created by manipulating or shaping raw materials. Due to their specific designs and dimensions, high skilled labor is required. These products are tends to be costlier and require more time as compared with manufacturing. This process requires high skilled labor, additional materials, specialized tools or equipment to meet the requirements of customizing products.
Manufacturing vs Fabrication: Differences
| | | |
| --- | --- | --- |
| Difference | Manufacturing | Fabrication |
| Scale | Large Scale Production | Small Scale Production |
| Product | Finished product for consumer | Finished product for manufacturers |
| Cost | Mass Production is more economical | Costlier due to high skilled labor |
| Flexibility | Less flexibility | More flexibility |
| Time | Requires less time for mass production | Due to specified and precision require more time |
Manufacturing vs Fabrication: Similarities
| | |
| --- | --- |
| Factor | Manufacturing/ Fabrication |
| Production Process | Both convert raw material into finished product |
| Skills and expertise | Both required skilled labor and technical expertise. |
| Machinery | Both involve various type of machineries |
| Safety Considerations | Both required safe working environment, proper training for workers, and implementing safety protocols. |
| Efficiency and Cost Optimization | Both involve methods for reducing the cost and enhancing efficiency and production. |
Why Choose Tuofa Custom Metal Fabrication Services
Toufa is well-reputable professional company famous for its manufacturing and fabrication products. Toufa has been offering such services since 2006. The engineers of Toufa are highly skilled in operating machines. They offer manufacturing services from prototype parts to mass production. These services include custom machining service, 3D printing model, and sheet metal custom for our OEM customers. Toufa guarantees reliable services with the highest level of precision. We prioritize complete order secrecy whether it involves CNC mechanical parts, 3D printing parts, or sheet metal components. We provide excellence in all part of our service. This is only due to our team's design experience, manufacturing capability, and thorough quality inspection. You can count on Toufa for prompt deliveries, high-caliber services, and reasonably priced goods.
About your project, send us an email, and leave everything else to us.
In short, both fabrication and manufacturing are two different and distinct processes. In fabrication the manipulation and shaping of materials is done to create product. This is a small scale process, requires a qualified labor and is costlier. But manufacturing focuses on large-scale production products from raw materials. It is complete process of producing finished product i.e. from selecting raw material to introducing product to market. Fabrication gives flexibility and customization while manufacturing offers efficiency and cost effectiveness. Both approaches have advantages and can be used to address various needs.
The knowledge of difference between fabrication and manufacturing is essential for you, if you are going to produce products at your own company or going to purchase services of third-party manufacturer or fabricator like Toufa. We hope that this article will answer all your concern regarding manufacturing and fabrication. For knowing what we offer please refer to [email protected].
FAQs about Screw
Fabrication vs. Assembly
In fabrication, shaping and manipulation of materials is done using various operations. But assembly refers to the process of putting and combining pre-made components together to create a final product.
Fabrication vs Machining
Fabrication involves cutting, bending, and shaping of materials into desired product. While machining refers to the process in which material is removed from a work piece. Machining is done by using tools such as lathes, mills, or drills. Fabrication is more suitable for creating complex shapes and structures. Machining employed for accurate cutting and shaping.
Fabrication vs Welding
Fabrication process involves various operations and welding is one of them. And in welding process, two or more metals are combined together using heat or pressure.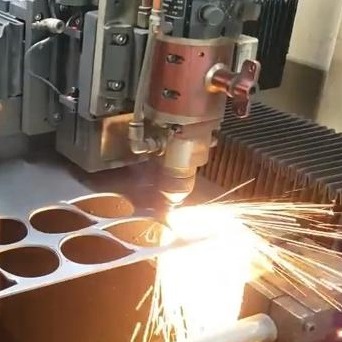 How to Cut Stainless Steel: Metal Cutting Guide
Stainless steel is renowned for its extraordinary corrosion resistance and durability and is widely used material in the industrial world. However, due to its hardness and specific properties it is difficult to cut through stainless steel. There are vario

Aug 04,2023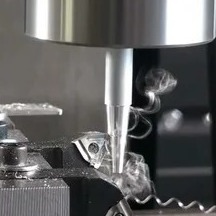 How to Cut Aluminum | 5 Cutting Ways
Cutting technique selection is dependent on the type of material because methods are different for thin and thick sections. Normally, thick materials are difficult to cut and could be costly as compared to cutting aluminum. Aluminum has good machinability

Aug 08,2023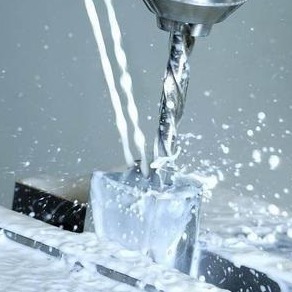 How to Drill Metal: 15 Ways
How to Drill Metal: 15 Ways. Introduction: Everyassemblyjobneedfasteners, penetrationsandthroughholes forparticularpurpose and this all is possible making by drills in same assembly with particular size. But to complete the drilling job you have to select

Aug 24,2023